Our Mission
To be Upstate SC's premier, professional theatre where community engagement and education complement thought-provoking theatre experiences.
Our Artistic Vision
The Warehouse Theatre is committed to creating high-quality professional work that is vital, diverse, and adventurous. We aim to inspire and challenge our audiences and artists alike through cutting-edge productions that are not available anywhere else in the Upstate. We provide a space to grow, experiment, and engage for everyone. The Warehouse expands the reach of what is theatrically possible in Greenville.
Equality Statement
Our vision for theatre and the world at large is one that promotes voices that repeatedly find themselves ignored. Today and everyday we stand with our Black artists, patrons, and community. We understand that systemic racism and bias continue to taint our society. We will continue to educate ourselves while working for true equality for all. Black lives matter.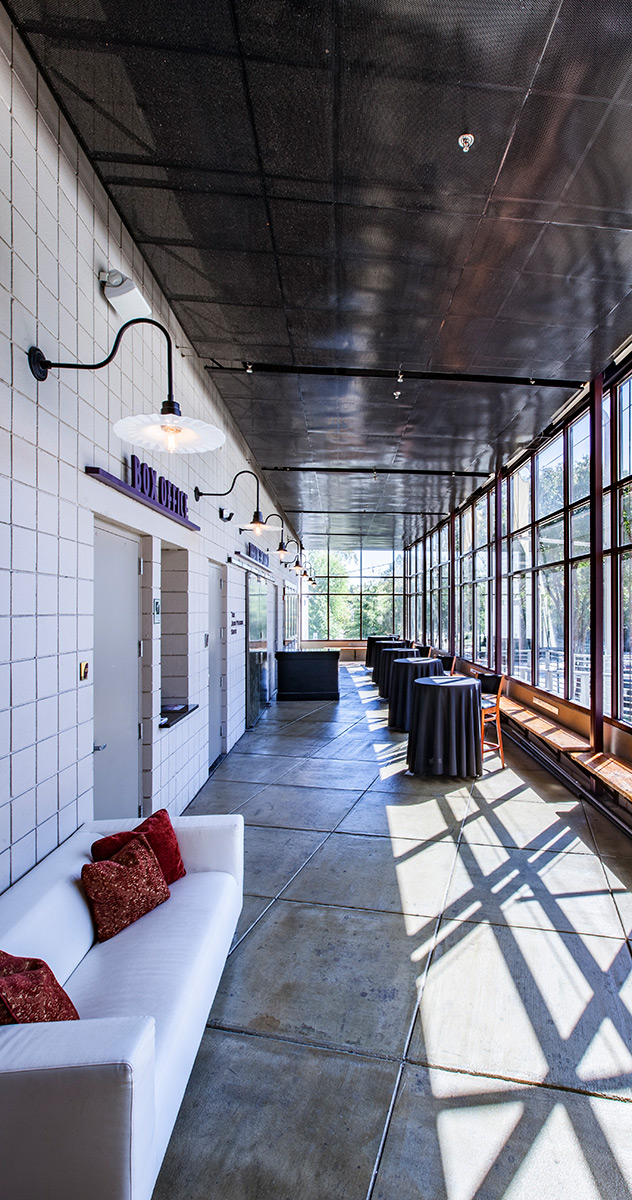 Our History
Helping Greenville's Art Scene Thrive For More Than 45 Years //
Our History
Helping Greenville's Art Scene Thrive For More Than 45 Years //
1973 //
Dr. Peter Smith, a Furman University professor, and Jim Boivin, the director of the Arts Council, led a small group from Furman to develop a summer theatre workshop for kids. Afterwards, the pair planned a summer theatre program that would produce plays in the city of Greenville.
Les Timms, the manager of the Greenville Memorial Auditorium, allowed them to convert an annex to the auditorium into a black box theatre and use it rent-free for the summer.
1974 //
With the help of BJ Koonce, Smith and Boivin advertised a general meeting to gauge community interest. On an early March Sunday afternoon, they sat and waited in their warehouse space and were pleasantly surprised by the tremendous turnout. Local artists were thrilled by the idea of an alternative opportunity to work on both classical and contemporary texts.
The new theatre was off and running under the slogan From the Classics to the Contemporary.
That same summer, a Board of Directors was created, Timms agreed to let the theatre stay in the space for a modest fee, and the theatre received a grant from the South Carolina Arts Commission to help pay the new Artistic Director, Peter Smith.
The Warehouse Theatre was officially born and Greenville quickly took to this alternative, less commercial, more intimate form of theatre.
1993 //
Long tenured Artistic Director Jack Young arrived at Warehouse Theatre. With his arrival came the Journeymen acting program. This professional but instructional program took young actors, provided additional training and skill sets vital to a successful career, and employed them on the main stage for a full season.
The Journeymen became a solid footing for future educational programs of the theatre, which now comprise 50% of the organization's overall mission.
1995 //
The Warehouse formed its Upstate Shakespeare Festival, which produces two plays in partnership with the City of Greenville. These are performed in Falls Park on the Reedy each summer from May until August under the 20-year leadership of USF Producing Director, John Fagan.
The festival has produced over 55 plays since its inception with most coming directly from the Shakespearean canon. The shows are always free and open to the public.
1998 //
Today //