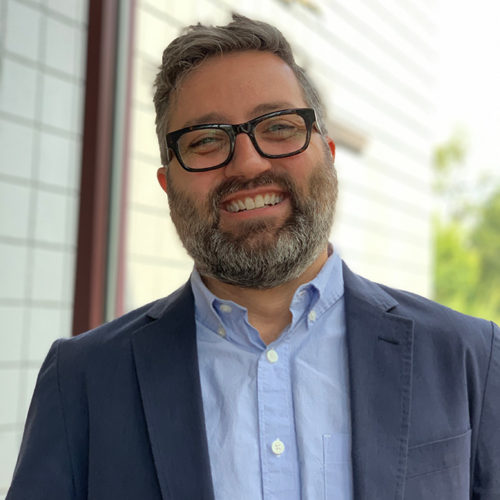 Mike Sablone is the Producing Artistic Director of The Warehouse Theatre, a position he has held since January of 2017. While at The Warehouse he produced the world premiere of Paul Grellong's POWER OF SAIL, which is receiving its second production in February 2021 at The Geffen Playhouse in Los Angeles starring Bryan Cranston and Amy Brenneman. During the COVID-19 shutdown, he produced 11 digital world premieres, including the Zoom "seminar" OBJECTIVITY, named one of the best theatrical experiences of 2020 by No Proscenium; FIRE IN THE GARDEN, which received a second production starring Sean Astin for NJ Rep; and LONG STORY SHORT, featuring new monologues written specifically for upstate actors and directors by Bekah Brunstetter, Kristoffer Diaz, Dorothy Fortenberry, Marco Ramirez, and others. Previous to The Warehouse he worked at Center Theatre Group in Los Angeles where he was a dramaturg on the world premieres of David Henry Hwang's Pulitzer Prize finalist YELLOW FACE, Culture Clash's PALESTINE, NEW MEXICO, and Alex Timbers and Michael Friedman's BLOODY BLOODY ANDREW JACKSON. He saw the musical through its development including productions at the Kirk Douglas Theatre and Public Theater to its run on Broadway at the Jacobs Theater. He has developed work at Portland Center Stage, South Coast Repertory, Trinity Rep, and the Denver Theatre Center. He spent five years as Director of Development for John Krasinski's production company Sunday Night, serving as the Executive Producer of Krasinski's THE HOLLARS and Co-Producer of the Gus Van Sant film PROMISED LAND.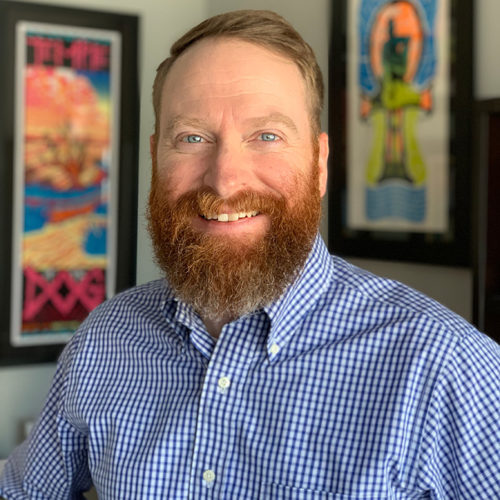 Jason holds a BS in Theatre from Troy State University and a MFA in Theatre Performance from the University of Southern Mississippi. He first worked at The Warehouse as part of Jack Young's last Journeymen group in 2001. As an actor, Jason has performed with the National Audio Theatre, Highland Repertory Theatre, Virginia Shakespeare Festival, Southern Arena Theatre, Centre Stage, FRPR, ACT, INSP Network, and at the Kennedy Center for Performing Arts. Prior to joining The Warehouse staff in 2014, Jason served as Vice-President of Operations for Maxwell Group, Inc., a senior housing and healthcare provider based in Charlotte. A Leadership Greenville graduate (Class 42), Jason currently sits on the governing board of the Non-Profit Alliance, volunteers for Meals on Wheels, has served as a grant panelist for the National Endowment for the Arts, and is a member of Actors' Equity Association.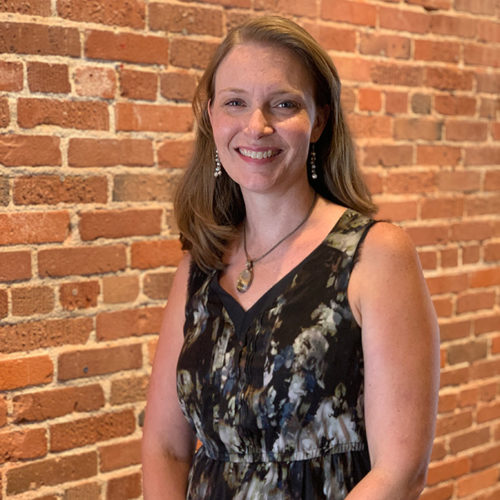 Katie is a native South Dakotan who fell in love with the true "South" and put down roots with her husband, Matt, and two fantastic kids. After working with performing arts and cultural organizations in the area she completed a Master in Arts Administration from Winthrop University and over the past 7 seasons with the theatre has had the honor to celebrate the theatre's 40th anniversary, the creation of the Harriet Wyche Endowment, and participation in Leadership Greenville (Class 41), while fostering lasting relationships with Warehouse donors, patrons, and partners. As, potentially, the only fundraiser in the area who can also weld, she still loves to assist backstage.
Mallory is proud to call The Warehouse Theatre her artistic home. After graduating from USC, Mallory worked as a teaching artist at SC Children's Theatre, The Warehouse Theatre, and Seattle Children's Theatre before becoming the Education Programs Manager at Long Wharf Theatre in New Haven, CT. There, Mallory launched several after-school drama programs, managed professional development for local school teachers, and created an accompanying arts-integration program. Mallory returned home in 2015, bringing her #hulkhusband and two knuckle-headed dogs with her, then adding her adventurous one-year-old son, Eddie, to the mix. She passionately believes in educating students of all ages and community members through theatrical process. She'll happily talk your ear off about how we do that with all of The Warehouse Theatre's fabulous education programs. Recent directing credits include THE TEMPEST (Warehouse Educational Tour) and LILLY'S PURPLE PLASTIC PURSE (SCCT).
Montana has been active in Greenville's theater scene since his move here in 2013. His most recent position was with The Peace Center, where he spent three years as a member of their production department. He wants to say a big thank you to everyone who has been so encouraging during this amazing transition, especially Bethany, always on standby with jumper cables in case of emergency!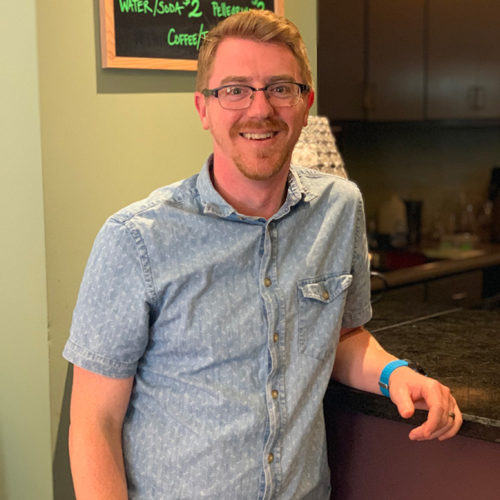 Jay is a native of Hendersonville, NC and a product of Besty Bisson's YouTheatre program at Flat Rock Playhouse. Over the past several seasons he directed PRIDE & PREJUDICE, IMPORTANT HATS OF THE TWENTIETH CENTURY and CLYBOURNE PARK for The Warehouse Theatre while serving as a teaching artist and member of the Forum Planning Committee for the education department. Other local and regional directing work includes productions with Mill Town Players, Mill Mountain Theatre, Lean Ensemble Theatre, and assistant director gigs with Actors Theatre of Louisville, Syracuse Stage, Theatreworks USA, and Columbia University's Graduate Directing program. He holds a B.F.A. in Acting from Elon University and M.A. in Theology & Culture with an emphasis in Theology, Imagination, and the Arts from The Seattle School of Theology & Psychology. He is grateful to count The Warehouse Theatre as his artistic home, and as Front of House Manager he strives to extend some of that good ol' Southern hospitality to every patron and artist that walks through the doors.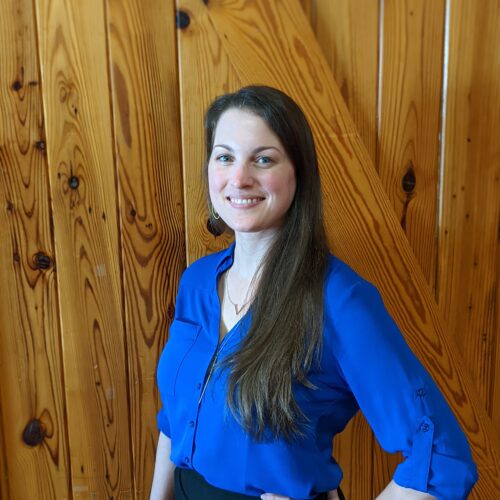 Though Sarah is a recent addition to the team, she is no stranger to The Warehouse Theatre. Freelancing as a scenic artist for many years, she has contributed to many past Warehouse productions beginning with THE ELEPHANT MAN in 2011, as well as several productions at the SC Governor's School. Prior to joining the Warehouse in a more official capacity, Sarah spent over a decade sharpening her customer service and operational skills as management in the Greenville hospitality scene. Sarah holds a BA in Theatre and a BA in English from Lee University and- when she's not slinging paint- spends her free time with her husband, Zach, and their puppy, Margot.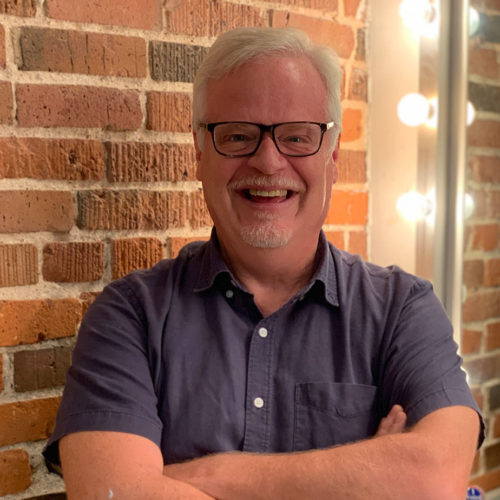 John is celebrating his 21st season at the helm of Greenville's Upstate Shakespeare Festival. Leading up to the 2019 25th anniversary of the USF, the company has staged 55 productions. The Festival has presented 28 of the plays of William Shakespeare, several of them multiple times. In addition to the works of Shakespeare, the USF has presented productions of the works of Moliere, Beaumont and Fletcher; as well as Fagan's own adaptation of Washington Irving's THE LEGEND OF SLEEPY HOLLOW. John is also the author of six plays which have been staged in venues across the country. Some of the plays he has directed for The Warehouse Theatre, include: "8", TIME FLIES, INHERIT THE WIND, SYLVIA, SCOTLAND ROAD and DANCING AT LUGHNASA.
President //
Jennifer Oladipo
Principal, Jenno Co.
Vice President //
Susan Simmons
VP Corporate and Business Services, Michelin, N.A.

Treasurer //
Linda Archer
Retired Controller, Past Warehouse President

Secretary //
Sima Patel
Senior Corporate Counsel, Michelin
Member-at-Large //
Michael Allard
Principal & Owner, Think Up Consulting
Member-at-Large //
Alan Weinberg
Community Volunteer

Immediate Past President //
Meghan Riordan Prince
Associate, Haynsworth Sinkler Boyd, P.A.

Leila Aziz // Global Commodity Leader, GE Renewable Energy
Christopher Brown // Principal / Shareholder, CPA, PFS, CFP, Family Legacy, Inc.
Steven Buckingham // Attorney & Owner, Buckingham Law
Camille Chapman // Assistant Professor, Greenville Technical College
Steve Davis // Member, President's Advisory Board at Furman
Chip Egan // Dean Emeritus, College of Architecture, Arts, and Humanities Clemson University
Keith Goodall // Community Volunteer
Jon Hammond // Attorney
Andrew Huang // Strategist & Photographer, Brains on Fire
Margaret Jenkins // Retired Marketing Executive
Kendra Johnson // Associate Professor of Theatre, Clemson University
Blair Knobel // Editor in Chief, TOWN
Peter Micali // Business Development + Strategy, SLANT
Greg Peters // Community Volunteer
Chris Prince // Senior Associate, Avison Young
David Ramseur // Senior Vice President / Business Development Director, First Community Bank
David Revels // Owner, Upstate Event Services
Catherine Schumacher // President & CEO, Public Education Partners
Debra Strange // Community Volunteer
Randall Trigg // Manager, Procurement North America, BMW Manufacturing Co.
Fabian Unterzaucher // General Manager and Partner, Westin Poinsett
Jackie Warner // Community Volunteer, Past President Warehouse Theatre