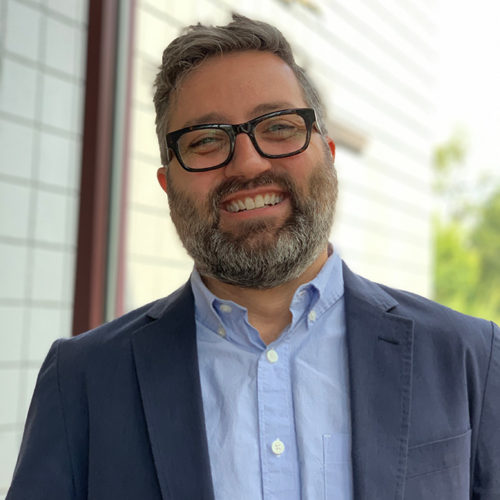 Mike Sablone is the Producing Artistic Director of The Warehouse Theatre, a position he has held since January of 2017. While at The Warehouse he produced the world premiere of Paul Grellong's POWER OF SAIL, which is receiving its second production in February 2022 at The Geffen Playhouse in Los Angeles starring Bryan Cranston and Amy Brenneman. During the COVID-19 shutdown, he produced 11 digital world premieres, including the Zoom "seminar" OBJECTIVITY, named one of the best theatrical experiences of 2020 by No Proscenium; FIRE IN THE GARDEN, which received a second production starring Sean Astin for NJ Rep; and LONG STORY SHORT, featuring new monologues written specifically for upstate actors and directors by Bekah Brunstetter, Kristoffer Diaz, Dorothy Fortenberry, Marco Ramirez, and others. Previous to The Warehouse he worked at Center Theatre Group in Los Angeles where he was a dramaturg on the world premieres of David Henry Hwang's Pulitzer Prize finalist YELLOW FACE, Culture Clash's PALESTINE, NEW MEXICO, and Alex Timbers and Michael Friedman's BLOODY BLOODY ANDREW JACKSON. He saw the musical through its development including productions at the Kirk Douglas Theatre and Public Theater to its run on Broadway at the Jacobs Theater. He has developed work at Portland Center Stage, South Coast Repertory, Trinity Rep, and the Denver Theatre Center. He spent five years as Director of Development for John Krasinski's production company Sunday Night, serving as the Executive Producer of Krasinski's THE HOLLARS and Co-Producer of the Gus Van Sant film PROMISED LAND.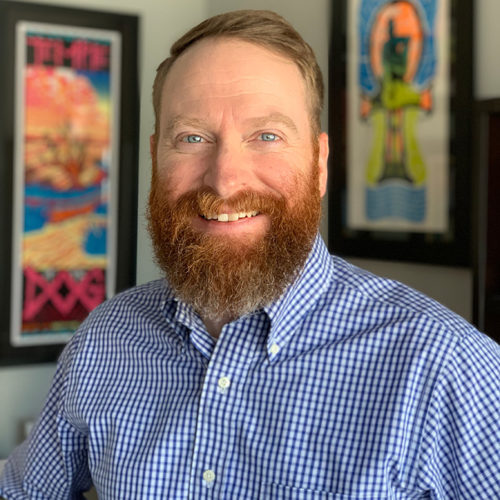 Prior to joining The Warehouse staff in 2014, Jason served as Vice-President of Operations for Maxwell Group, Inc., a senior housing and healthcare provider based in Charlotte. A Leadership Greenville graduate (Class 42), Jason has served on the boards of Greater Good Greenville, Non-Profit Alliance, and the Upstate Senior Network. He volunteers for Meals on Wheels, recently served as a grant panelist for the National Endowment for the Arts, and is a member of Actors' Equity Association. Jason holds a BS from Troy (State) University and an MFA from the University of Southern Mississippi. He first worked at The Warehouse as part of Jack Young's last Journeymen group in 2001. As an actor, Jason has performed with the National Audio Theatre, Highland Repertory Theatre, Virginia Shakespeare Festival, Southern Arena Theatre, The Warehouse Theatre, Centre Stage, FRPR, ACT, INSP Network, and at the Kennedy Center for Performing Arts.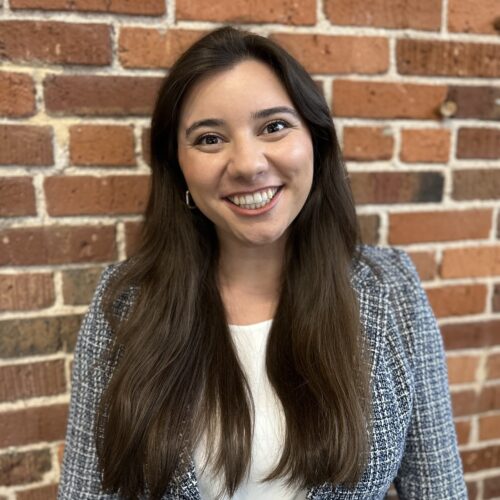 Reagan is excited to join The Warehouse Theatre as the Director of Development. She has previously worked in fundraising for the ETV Endowment of SC and the Weston Theatre Company. Reagan holds a BA in Performing Arts - Theatre from Clemson University and is a Certified Fundraising Executive (CFRE).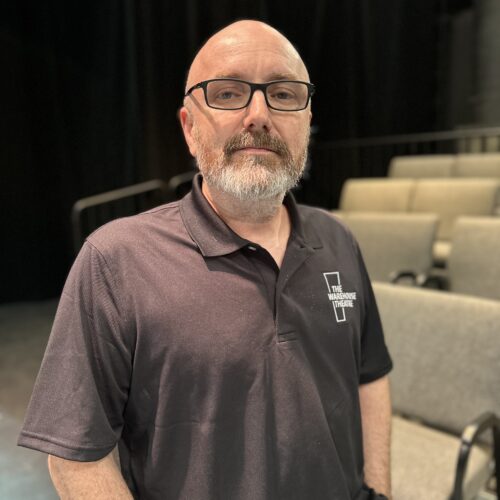 Thom grew up in the Upstate and graduated from Clemson University where he studied theater and later served as the Production Supervisor for The Brooks Center for the Performing Arts. He spent six years in the Washington, DC area where he worked with Charter Theater and Virginia Shakespeare Company. In addition to his technical work with these companies, his acting credits include HAMLET (Horatio), A CHRISTMAS CAROL (Bob Cratchit), and A MIDSUMMER NIGHT'S DREAM (Puck). He has worked on the development of new plays with the Shenandoah International Playwrights' Retreat and Charter Theater which was featured in American Theatre magazine. Over the course of nine years, Thom worked at Centre Stage SC as Technical Director, designer, actor, and Interim Executive Director. He is the proud to be the husband of Kerrie Seymour and the father of Liam.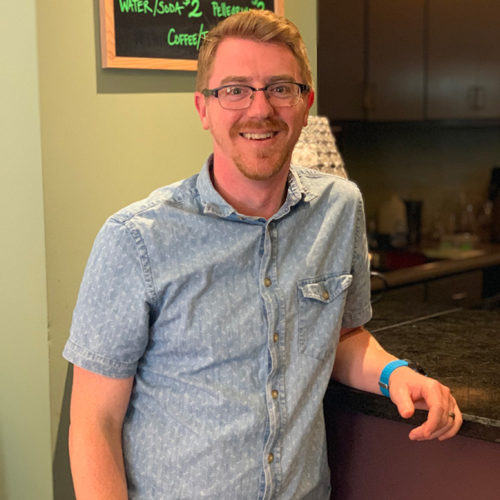 Jay is a native of Hendersonville, NC where his passion for theater education was sparked as a student in Betsy Bisson's YouTheatre at Flat Rock Playhouse and Sarah Miller's stellar theater program at Hendersonville High School. He is a Carolina boy at heart, though his work has taken him up and down both coasts. Prior to joining The Warehouse in 2018 as Front of House Manager, he served as Director of Education at Mill Mountain Theatre (Roanoke, VA) and Mill Town Players (Pelzer, SC). He has also worked as a teaching artist with The Warehouse, South Carolina Children's Theatre, Mill Mountain Theatre, and Actors Theatre of Louisville and served as an Altvater Artistic Fellow with Cornerstone Theater (Los Angeles). In addition to his Education and Community Engagement work, he also directs in Greenville and beyond. His productions at The Warehouse include THE LOTUS PARADOX, FIRE IN THE GARDEN, PRIDE & PREJUDICE, CLYBOURNE PARK, and IMPORTANT HATS OF THE TWENTIETH CENTURY. He holds a B.F.A. in Acting from Elon University and M.A. in Theology & Culture with an emphasis in Theology, Imagination, and the Arts from The Seattle School of Theology & Psychology. When not in rehearsal, he can likely be found practicing the art of play with his kids, Cordelia & Sebastian, chuckling heartily with his wife Amanda, or wasting too many hours watching baseball.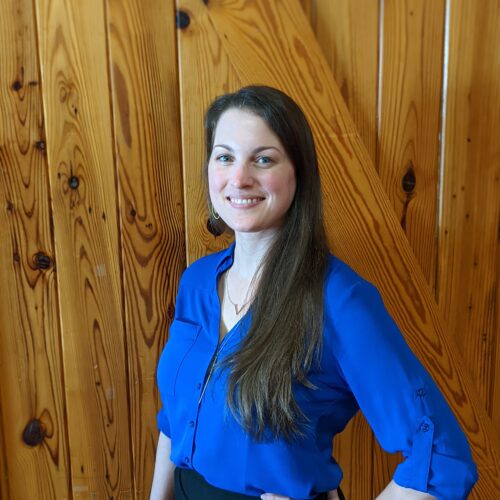 Though Sarah is a recent addition to the team, she is no stranger to The Warehouse Theatre. Freelancing as a scenic artist for many years, she has contributed to many past Warehouse productions beginning with THE ELEPHANT MAN in 2011, as well as several productions at the SC Governor's School. Prior to joining the Warehouse in a more official capacity, Sarah spent over a decade sharpening her customer service and operational skills as management in the Greenville hospitality scene. Sarah holds a BA in Theatre and a BA in English from Lee University and- when she's not slinging paint- spends her free time with her husband, Zach, and their puppy, Margot.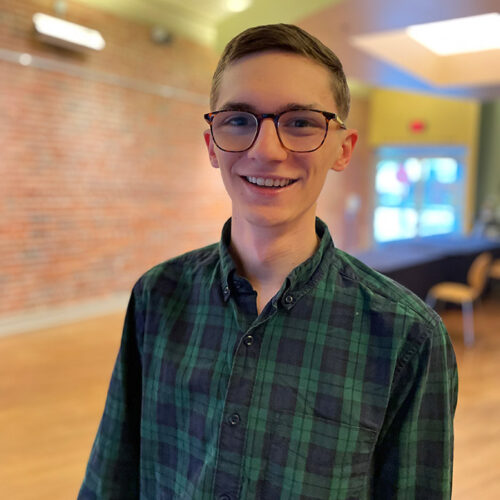 Austin Wilson holds a BA in Performing Arts -Theatre from Clemson University. While at Clemson, he was seen on stage and involved backstage for multiple productions including THE CURIOUS INCIDENT OF THE DOG IN THE NIGHT-TIME, THE DIVINERS, and THE LARAMIE PROJECT. Additionally, Austin was part of a group that devised and performed an original work, HELLO MY NAME IS, for the American University of Sharjah's International Theatre Festival hosted in Dubai. He also frequently collaborates with local drag celebrity, Delighted Tobehere, and co-wrote her show HELLO, DADDY. In recent seasons at the Warehouse Theatre, Austin was an Assistant Stage Manager for SWEAT and an Assistant Director for THE THANKSGIVING PLAY. He will make his stage debut at the Warehouse this season in APPROPRIATE. Austin would like to thank Matt Reece, Clay Smith, and the Clemson University Theatre Department for their support and guidance through the years. Austin is thrilled to be a part of the Warehouse team and looks forward to providing the Warehouse Theatre's Patrons and Artists with some good ol' Southern Hospitality.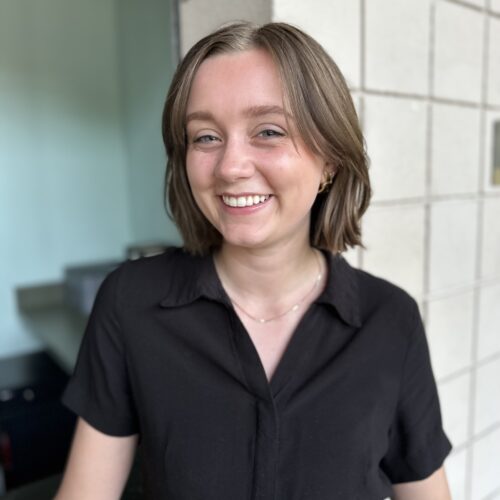 Originally from Charlotte, NC, Chloe is excited to now be a part of the Upstate theatre family. Her first production in the region was at The Warehouse Theatre, acting as the Assistant Stage Manager for WITCH in 2022. She has also worked down the street with South Carolina Children's Theatre and looks forward to making many more connections in her role as Front of House Associate at The Warehouse Theatre. Chloe holds a BA in Theatre with a concentration in Tech/Design and Directing, as well as a minor in Arts Administration from Winthrop University. When not at The Warehouse, Chloe is an event manager and a freelance video editor, having most recently worked with Spoleto Festival USA in Charleston, SC.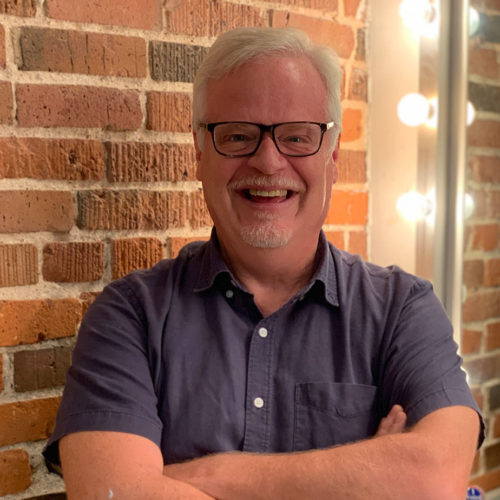 John is celebrating his 21st season at the helm of Greenville's Upstate Shakespeare Festival. Leading up to the 2019 25th anniversary of the USF, the company has staged 55 productions. The Festival has presented 28 of the plays of William Shakespeare, several of them multiple times. In addition to the works of Shakespeare, the USF has presented productions of the works of Moliere, Beaumont and Fletcher; as well as Fagan's own adaptation of Washington Irving's THE LEGEND OF SLEEPY HOLLOW. John is also the author of six plays which have been staged in venues across the country. Some of the plays he has directed for The Warehouse Theatre, include: "8", TIME FLIES, INHERIT THE WIND, SYLVIA, SCOTLAND ROAD and DANCING AT LUGHNASA.
President //
Susan Simmons
Retired, VP Corporate and Business Services, Michelin, N.A.
Vice President //
Leila Aziz
Supplier Engagement Manager, Net Zero for Google

Treasurer //
Linda Archer
Retired Controller, Past Warehouse President

Secretary //
Chip Egan
Dean Emeritus, College of Architecture, Arts, and Humanities Clemson University
Member-at-Large //
Ron Doney
Founder / CEO, Think Up
Member-at-Large //
Alan Weinberg
Community Volunteer

Immediate Past President //
Jennifer Oladipo
Principal, Jenno Co.
Christopher Brown // Principal / Shareholder, CPA, PFS, CFP, Family Legacy, Inc.
Catie Buckingham // Social Impact Consultant, Openfields
Patrick Carrington// Senior Manager, Powered Launch Operations at Proterra
Tom Coker // SVP Commercial Banking, United Community Bank
Steve Davis // Member, President's Advisory Board at Furman
Lydia Dunn // Accountant, Selby & Poulin, PA
Keith Goodall // Community Volunteer
Jon Hammond // ESG Manager, Drake Software
Andrew Huang // Strategist & Photographer, Brains on Fire
Margaret Jenkins // Retired Marketing Executive
Herb Johnson // Consultant, Keynote Speaker & Facilitator
Kendra Johnson // Associate Professor of Theatre, Clemson University
Kendall Keir // Realtor
Peter Micali // Startup Success Program Manager, NEXT
Jordan Peeler // Attorney, Haynsworth Sinkler Boyd, PA
Greg Peters // Community Volunteer
Chris Prince // Senior Associate, Avison Young
Catherine Schumacher // President & CEO, Public Education Partners
Kenneth Shabel // Senior Associate, Kennedy | Brannon, LLC
John Charles Stewart // Owner, John Stewart Designs, Inc.
Michelle Strong // Clinical Director of Practice & Research, Prisma Health Addiction Medicine Center
Rhondda Robinson Thomas //Calhoun Lemon Professor of Literature, Clemson University
Randall Trigg // Manager, Procurement North America, BMW Manufacturing Co.
Samantha (Sam) Wallace // SVP, Upstate, Bank of America Local Markets Organization
Jackie Warner // Community Volunteer, Past Board President