The mission of the SeasonArt series is to offer an additional exhibition venue for local artists and to exhibit art that deepens patron engagement with the themes represented on stage.
The Season Art Series, which began in the 2015-2016 season as a collaborative project between The Warehouse Theatre and studio artists at the Greenville Center for Creative Arts, is now open to all Greenville artists.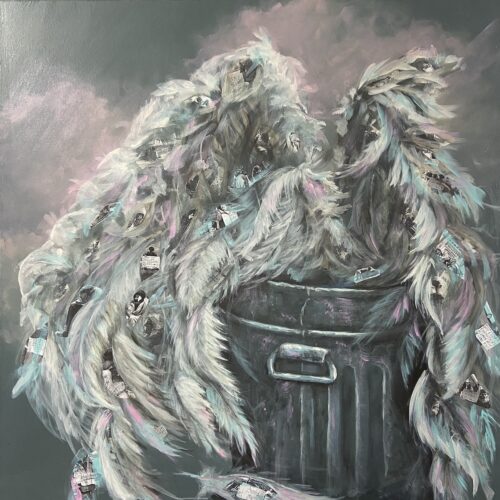 Pamela G. Taylor spends her time in Greer, South Carolina and Bluff City, Tennessee or traveling as much as she can with family and friends. She is Professor Emeritus in the School of the Arts, Virginia Commonwealth University where her research on hypertextual assessment strategies in the arts gained her many publications, grant dollars and accolades. She earned her Ph.D. from the Pennsylvania State University. She began painting in earnest when she retired and devoted her time to caring for her late husband during his time in hospice. "Looking up" became a mantra for her during this difficult time as she studied and painted well over 100 cloud paintings. Loss continues to follow her just like all of us, and her painting has remained her and others' solace and impetus for the crucial act of sharing through art and conversation. She likes to think of her sky inspired palette as a metaphor for taking the time to breathe deeply while honoring both life and death. Her goal is to provide a safe, encouraging, and respectful environment that listens and supports. She is active on a number of Facebook and other online sites that center upon grief, memorializing, and comfort. She has recently created a Facebook page entitled "Painting through Loss" and would so appreciate your joining, commenting, adding your own art and stories. http://www.pgtaylorcloudpaintings.com/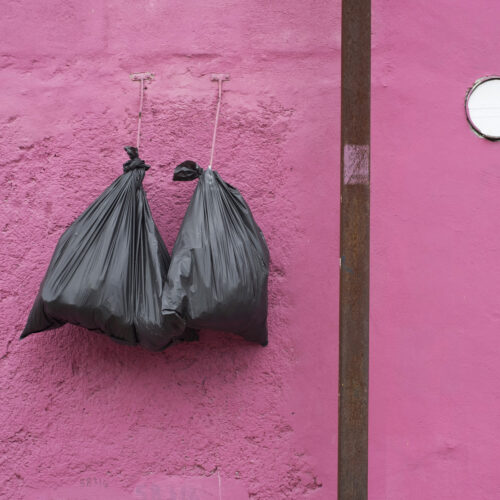 Terri Bright (Greenville, SC) is a fine art photographer whose work focuses on non-traditional beauty. She photographs details, shadows, and misplaced objects that describe her relationship to things within and around her. The tension between the disorder of her surroundings and her internal desire for pictorial order and beauty is crucial to her working process. With a background in painting, Bright uses her camera to create images of quiet, contemplative spaces. Her photographs are like small meditations, granting permission to pause, and creating space for contemplation. Born in Pennsylvania, Bright lived and worked in New York and Japan prior to receiving her MFA from the University of Texas at Austin and moving to Greenville. Her work has been included in numerous national exhibitions, and in 2006, she received a full-year sabbatical grant from the Mellon Foundation. Her monograph (Sonnets, 2016) documents forgotten items and ordinary spaces that possess a kind of wilted beauty that alternately suggest playfulness, tranquility, melancholy, and desire. Bright currently teaches photography at Furman University where she holds the title of Professor of Art.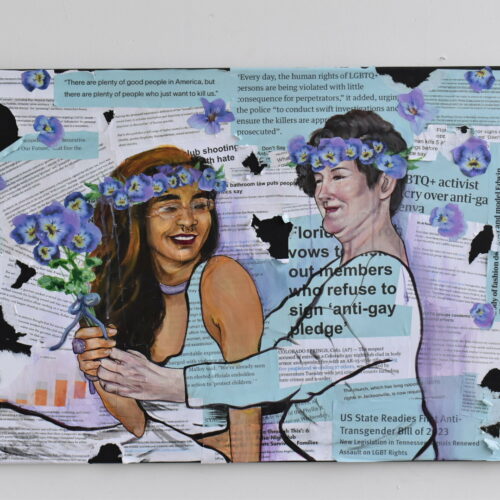 Savannah Ralph is a native to Greenville, SC and known for their illustrative and expressive figurative works. Ralph works in her own style—a mix of realism, surrealism, and illustration—and pushes the limits of traditional art using unexpected materials and surfaces. The media in which they prefer to work are acrylic and oil paint, charcoal, pencil, mixed media, and digital art. Ralph is drawn to capturing people and experiences using expressive brushstrokes and a colorful palette. The content of her work displays their passion for equality, social justice, and the human form. Ralph is inspired by their personal experiences and the experiences of others. They value representation and inclusivity, often depicting people of color, women, and members of the LGBTQ+ community. Ralph attended the Fine Arts Center and Greenville Technical College for visual arts, but remains mostly self-taught. In 2020, Ralph became a Brandon Fellow at the Greenville Center for Creative Arts where she works as a studio artist and an art instructor.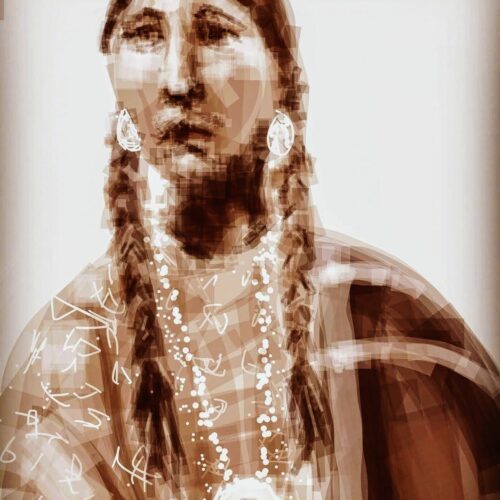 Elisa M. Golden, a New Jersey native, has made South Carolina her home for the last thirty years. Having studied art in the Northeast, she subsequently moved to Greenville to continue her education at Furman University, earning a Master's in education. Resident dramaturg at the Warehouse Theatre for over a decade, she currently teaches courses as part of Furman's Learning in Retirement program. As a studio artist, Elisa's art has been exhibited in a number of local galleries and juried shows---most notably, Artisphere. Primarily a watercolor artist, she works with digital illustration and pencil drawing. Although her style is generally considered to be realistic, she often incorporates a whimsical quality in her work.