Michael Hart – No Stranger to The Warehouse Audiences:
Originally from Plainville, Indiana, Michael settled into Greenville about four years ago to practice law and to also continue his career in acting. You could say he's been successful at both in our fair city. Well traveled and well educated, Michael has been a consistent presence on Greenville's stages since his wheels first touched down in Greenville. Recently, Michael was kind enough to sit down and answer a few questions, giving our audiences an opportunity to know him better. That interview is below:
WHT: Michael, where did you get your degrees?
Michael: Indiana University, undergraduate. The law degree is from the University of South Carolina.
WHT: Favorite moment of this show (Streetcar) or rehearsal experience?
Michael: The first time I did my little bit as the doctor and Blanche (actor Kristen Kos) looks up at me with such beauty and sorrow. Worth the price of admission.
WHT: Did the iconic film version affect your research or choices?
Michael: Never saw the film.
WHT: What's one thing you learned from this show experience?
Michael: There are small parts. But, you can find things about them and in them to make it a full creative experience.
WHT: What was the toughest part for you from moving from the rehearsal hall to the main stage during the rehearsal process?
Michael: Toughest part about moving to the stage is spatial. Distances and timing.
WHT: Any advice that you'd give an audience member coming to Streetcar?
Michael: My thought on Streetcar is a saying: "Be kind, everyone is fighting a desperate battle."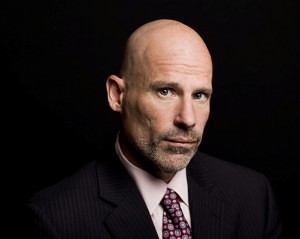 WHT: After Streetcar closes, what's your next gig?
Michael: Doing Richard III next, right here at The Warehouse.
WHT: You've done a lot of shows here at WHT. How many total?
Michael: Somewhere around 10, 11 or 12 shows at Warehouse.
WHT: What's been your favorite experience at The Warehouse as an actor?
Michael: At Warehouse, probably Something More Than a Game. Loved doing the last scene in heaven. Metamorphoses was just a beautiful thing to be a part of though.
WHT: Favorite thing about working at The Warehouse?
Michael: Warehouse is professional and supportive. I feel privileged to be allowed to be a part of it.
WHT: Do you have a favorite overall experience as an actor?
Michael: The Scottish play at South Carolina Shakespeare Company. About 2006. Just a good guy play with a good bunch of folks.
WHT: Favorite role overall in your career? Anything come to mind?
Michael: Favorite role is tough. For a light part, Bottom. Heavy, Lord Capulet. Capulet was here a few years ago and Bottom was my last part in Columbia in 2010 with the South Carolina Shakespeare Company. We did it on the edge of a small forest. Very cool.
WHT: Any person that you haven't worked with that you'd most like to work with on a show?
Michael: I've been fortunate enough to have worked with Chip Egan twice. I'm good.
See Michael Hart as The Doctor in A Streetcar Named Desire playing until January 10th!