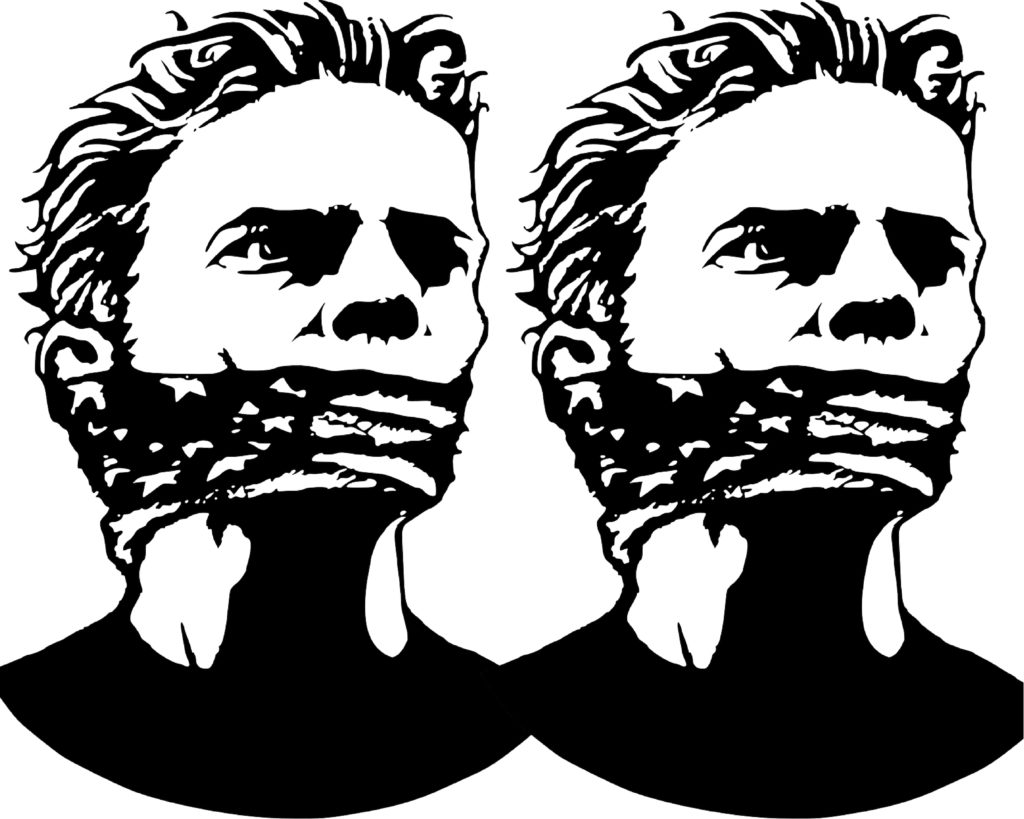 Wednesday, March 13th, 2019 at 6:30 PM
THE DOS AND DON'TS ON COLLEGE CAMPUSES
– Free Speech vs Hate Speech
Sponsored by Catie & Steven Buckingham
Is hate speech protected as free speech? Where should we draw the line? This topic is being played out in our country and specifically in our college campuses daily. Come take a closer look at all sides of the issue.
Panelists include:
Osa Benson is a native of Greenville, South Carolina and an experienced litigation attorney.  Ms. Benson is a Furman Scholar who graduated from Furman University with a Bachelor of Arts degree in Political Science.  Osa immediately went on to law school where she received her Juris Doctor degree, and graduated with honors, from Howard University School of Law.  Ms. Benson, was the Editor-in-Chief of Howard University's Social Justice Law Review, and the Chief-of-Staff for the law school's Student Bar Association
Attorney Benson has spent the majority of her legal practice in Atlanta, Georgia, but has recently relocated back to the Greenville area to continue practicing law as Director of Legal Counsel for SYNNEX Corporation, handling all corporate litigation matters for the US and Canada.  Attorney Benson's past 20 years of legal service has included clerking for a Senior Court Judge in Cobb County, Georgia, working on Capitol Hill in Washington, D.C., giving back as a public servant for the Fulton County Public Defender's Office, and practicing as an associate attorney for the well-known firms of Ogletree Deakins and Alston & Bird.  She has specialized in the practice areas of corporate law, labor and employment, real estate, insurance defense, criminal law, and family law, but her passion is constitutional and civil rights.  Osa Benson currently serves on the Public Safety Citizens Review Board for the City of Greenville and the Furman University Alumni Board of Directors.
Emilee O'Brien is the Post Baccalaureate Fellow for Social Justice and Community-Engaged Learning at Furman University in Greenville, SC. Originally from Connecticut, Emilee is graduated from Furman in 2017 with a B.A. in Political Science and Poverty Studies. She now serves the campus and local community through her two-year fellowship with the launch of an intergroup dialogue program and an alternative spring break experience. Her work is student centered and focuses on social justice pedagogy, service-learning, and identity development. In her own time, she is a Victims Advocate at the local rape crisis center, an avid cook, and a decent golfer. Emilee will pursue a Master's in Education Policy next year at Georgetown.
Todd May is Class of 1941 Memorial Professor of the Humanities at Clemson University.  He is the author of fifteen books of philosophy, including the forthcoming A Decent Life:  Morality for the Rest of Us.  He is also a grassroots organizer both on and off campus.
Payton Isner is a senior history major at Furman University from Asheville, North Carolina. Isner has worked and participated in various organizations across Furman's campus and community including the organization of the 2018 TEDxFurmanU conference, the largest and longest running TEDxUniversity event in the southeast. Additionally, Isner has served as an Admissions Ambassador for three years and worked in several other capacities in the Furman Admissions Office, served as an employee of Furman's Housing and Residence Life Department for three years, organized Furman's "Innovation Hour" business pitch course, is a United Nations Millennium Fellow, and has worked to further Furman's commitment to religious diversity and understanding of its Baptist past by serving as the President of both Religious Council and Baptist Collegiate Ministry. Isner plans to seek a Masters Degree in Healthcare Administration following his graduation from Furman University.
Jalen Youmans is a graduate of Clemson University with a degree in Production Studies and concentration in Audio Technology. As a student of the university, he became involved with pushing dialogues across campus about microaggressions and identities as a Peer Dialogue Facilitator. He eventually became a brother of Alpha Phi Alpha Fraternity, Inc. and president of the National Pan-Hellenic Council where he represented the historically black fraternities and sororities on campus in university spaces. Through the fraternity and council, he participated in many community initiatives as an undergraduate and will continue to through his graduate chapter. Currently, he works at Clemson University as an Admissions Counselor with aspirations of attending graduate school for a degree in Student Affairs.
Moderator for the evening will be Mallory Pellegrino, our very own Director of Education.  As always, the Forum is free and open to all.